How to decide whether you should buy a home or rent
Published on May 2, 2023
To buy or to rent? It's a question that gets debated every year. Those who think renting is better talk up the freedom and peace of mind while the pro-buying camp argues the return on investment and control you get over your property. Since both options have advantages and disadvantages, is it better to buy or rent a property in Quebec?
The answer: It depends!
Read our short guide to learn the questions to ask yourself and the factors to weigh to make an informed decision.
Summary:
Financial and personal situation
In the eternal debate between buying and renting, it really comes down to what is best for each household. It is first and foremost your personal and financial situation that will determine which option is most suitable for you. Drawing up a list of your family's current and future needs can give you greater clarity.
You therefore need to get a complete overview of your situation before assessing whether you should rent or buy.
Financial capacity
The first step in deciding whether to rent or to buy is figuring out if buying is even feasible for you. Aspiring homeowners must ask themselves if their current income is sufficient to cover the difference in costs between their monthly rent payment and the expenses that come with owning a home. This calculation must also take into account the financial flexibility needed to do home maintenance work and to be prepared for unexpected repairs.
Desjardins recommends that households spend no more than 32% of their gross annual income on housing-related expenses. This includes mortgage payments, home insurance, municipal and school taxes, electricity, Internet, etc. Their website has a tool that lets you calculate the most you should spend on a property:
How much can I afford to spend on a home?
Borrowing capacity
Next, unless you can pay cash for a property, you have to ask yourself if you qualify for a mortgage. To buy a residential property, you need a down payment of at least 5% of the asking price. Also, if you make a down payment of less than 20%, you will have to take out mortgage loan insurance, notably with the Canada Mortgage and Housing Corporation (CMHC).
Note that buying an undivided co-ownership or a multi-unit dwelling, such as a duplex, requires a down payment of at least 20%.
Getting prequalified for a mortgage lets you know exactly how much you will be able to borrow to buy a house. In addition to the potential down payment, the lending institution's calculations will take into account your salary, assets and liabilities.
Current and hoped-for life situation
To determine if the monthly payments are doable, you must also assess your personal and professional situation. Here are a few questions to ask yourself:
How many people will be contributing to the housing expenses?
What is my lifestyle?
Am I emotionally ready to become a homeowner?
Is it important for me to be a homeowner?
How much do I desire stability in life?
Is my relationship stable? (if applicable)
In addition to thinking about your current situation in determining whether you should buy or rent, consider your plans and needs over the next five years, by asking yourself questions like these:
Do I want to have (more) children in the next few years?
Do I want to move to another neighbourhood, city or even country in the near future?
Am I thinking of changing jobs?
Do I want to live in a space I can change 100% to my liking?
In some instances, your financial situation will be less of a factor than your current desires and plans for the future. On the one hand, it would probably be unwise to buy a property with your spouse if a separation might be coming or if you are planning to move to another country in a year. Conversely, it can be advantageous to buy a larger property if you plan to grow your family in the near future.
Buying: Building wealth
Let's now focus on the implications, advantages and disadvantages of becoming a homeowner. Although buying a home is a happy life event, it's not a decision that should be made lightly.
The costs of buying
It is well known that a property will generally net you a return on investment over the long term. However, you must also take into account the expenses involved in buying a home. First among these are the mortgage payments and interest (and mortgage loan insurance, if applicable).
To give you an overview, a Desjardins tool calculates your mortgage payments based on the purchase price, the type of loan and the down payment.
However, you must also take the following expenses into account:
Inspection and appraisal costs
Municipal and school taxes
Sales taxes (if the property is new)
Condo fees, if any
The costs of furnishings and renovations (and the permits needed!), if applicable
Maintenance costs
Unexpected expenses
Moving costs
There are additional costs that apply whether you buy or rent, such as insurance, heating, electricity, hot water and cable. However, these can be more expensive for homeowners.
Finally, you have to consider the down payment that will be used to buy a property, which you could have saved or invested to pay for other projects or put toward your retirement. This amount, when put into a property, is not being invested elsewhere.
The advantages of buying
There are many advantages to becoming a homeowner rather than being or staying a tenant. Let's list a few:
Long-term stability:
When you own your home, you no longer have to worry about being put out by your landlord. The place belongs to you, so long as you continue to pay your mortgage and insurance, and you don't decide to sell. Buying a property will therefore give you long-term stability.
Financial security:
Owning a home also gives you the ability to use your net worth for other projects or major renovations. Paying down a mortgage gives homeowners some financial leverage. You can also refinance your mortgage to buy a second property or to pay off debt.
Tangible asset:
A property is a means of accumulating wealth. It is a good financial investment because its value generally increases from year to year, as long as it is properly maintained and improved over time. It is an asset that belongs to you, and from which you or your family can benefit in the future. Especially once it is completely paid off!
Full control over decisions:
This is one of the biggest advantages for many aspiring homeowners. When you own your home, you get to decorate it according to your taste and renovate it to suit your needs. Owning means no longer being at the mercy of a landlord or their budget. It is having the freedom to change your space to your liking and to make improvements that can increase your future selling price.
Tax advantages and credits:
Having a mortgage often helps owners build a good credit score while giving them access to lower interest rates than those offered on other types of loans. A home therefore acts as a credit springboard for other projects. In addition, becoming a homeowner can qualify you for certain programs and grants and entitle you to tax credits. Furthermore, it is an investment whose profit is often non-taxable. Finally, if you own your home, you can rent part of it out to generate income. Some of the expenses stemming from this may also be tax-deductible.
The disadvantages of buying
As with everything, you also need to consider the flip side of the decision to buy rather than rent. Here are some disadvantages you should be aware of:
Profit not guaranteed:
Many people buy, banking on the fact that their property will have increased in value by the time they decide to sell. However, return on investment is neither guaranteed nor immediate. Value fluctuates from location to location, according to the real estate and financial markets. In addition, some situations, such as selling in under a year (flipping), can impact the money the owner will pocket once the transaction is completed.
Responsibility for maintenance and repairs:
While tenants can expect their landlord to pay for and do certain work on their home, when you own, it is your sole responsibility. Aspiring homeowners must therefore be ready to invest time and money into repairing and maintaining their home. The cost of some renovations, such as a new roof or new windows, can be quite steep. You will need to call on professionals, like those recommended by RenoAssistance.
The need for an emergency fund:
You will need a financial cushion to cover any unexpected expenses. It is recommended that homeowners set aside three and six months' salary to cover their mortgage and property costs in case of an unforeseen event such as job loss. Otherwise, if you fail to make your mortgage payments, your lender can seize your property.
Less flexibility and mobility:
Logically, being a homeowner means setting down roots in a neighbourhood, city or area. This makes it more complicated to move, or to do so without suffering a financial loss. Buying a home gives you stability while making your household less flexible and less mobile.
Renting: Choosing freedom
Now let's look at renting. It's a myth that renting means "throwing your money out the window." Renting has many advantages and is not necessarily more expensive than buying.
The costs of renting
The landlord pays their lending institution interest on the mortgage loan on the property, while the tenant pays the landlord rent. The cost of rent depends on several factors:
The city/municipality
The condition of the dwelling
The amount of living space
The number or residents paying rent
The services included (e.g. semi-furnished apartment, hot water, etc.)
Tenants don't pay for maintenance or repairs on their home, municipal or school taxes or condo fees. These are the landlord's responsibility. However, it would not be surprising if the owner took these expenses into account when deciding on the rent to charge tenants.
As a general rule, in addition to rent, tenants must pay:
Internet service fees
Cable fees or subscription to a streaming service
Electricity
Hot water
Renter's insurance
Furniture and decor
The costs of moving to the property, if any
The advantages of renting
As mentioned previously, there are more benefits to renting than you might think! The main advantages to renting are often the disadvantages of buying.
Financial flexibility:
Renting is often the more cost-effective option if the rent is affordable. Renting also comes with fewer unforeseen expenses and financial risks. You can set money aside to build savings for the future or for other projects.
Peace of mind:
Any maintenance work or repairs that are needed are not the tenant's responsibility. The landlord will take care of it. The costs associated with the work as well as the maintenance schedule are therefore not the tenant's concern.
Freedom and mobility:
Renting gives you flexibility. It is not a long-term commitment as is often the case when buying a property. You can move more often, and more quickly and easily, subject to the terms of your lease, of course.
The disadvantages of renting
While renting provides greater freedom, not owning your home has certain disadvantages.
Dependency on the landlord:
While many people are happy not to have to worry about the work their home might need, it can be a disadvantage. Tenants are dependent on their landlord to ensure that their dwelling is well-maintained and renovated. They cannot make changes, such as redoing the kitchen or installing a pool, without the landlord's approval.
Potential instability:
Some deplore the lack of security tenants face due to the risk of having to leave their home against their will when the owner decides to take back the unit or takes steps to evict them. Property owners can take back a unit to live in themselves, or to move in their spouse or a direct family member. They can also evict a tenant to substantially expand the dwelling, subdivide it or change its use.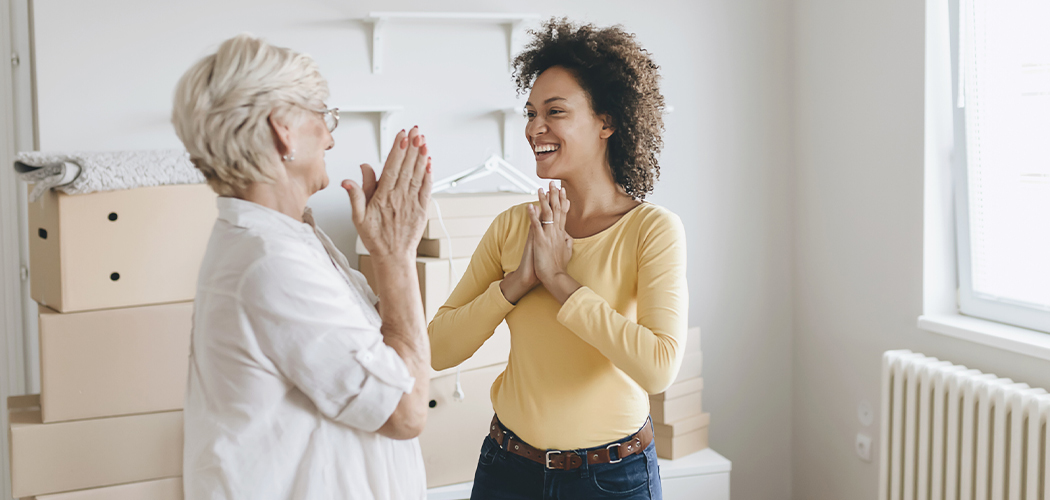 Lack of generational wealth:
While buyers generally benefit from their long-term investment, whose profits and accumulated wealth can be passed down to their family or help in retirement, tenants must build savings and accumulate capital gains by other means. They therefore need to be more disciplined with their money.
Buying to rent
In the debate between buying and renting, there is a third option that combines both: buying a property to rent it out. The idea is to acquire a property to generate income, while also hoping it will increase in value over time.
Buying a property for rental purposes has several advantages:
The possibility of deducting expenses and paying less tax
The possibility of deducting losses if expenses exceed income
Receiving a stable and predictable monthly income
The potential increase in the value of the rental property
However, you have to be prepared for the disadvantages:
Having to deal with tenants
Managing the property and maintenance and repairs (sometimes urgent)
The cost of hiring a property manager, if needed
The minimum down payment of 20% of the purchase price
Fluctuations of the real estate and rental markets
To make a good rental investment, it is a good idea to choose a building near essential stores, public transport and other useful services. A pre-purchase inspection is recommended, as well as a soil analysis to check for potential contamination that would reduce the value of the property.
In short, it is wise to ensure the profitability of the real estate investment before making the leap. You also have to be willing to invest time, unless you hire someone to do manage the rental for you.
To buy or to rent? Making an informed decision
The decision to buy is often an emotional one, motivated by the desire to have a big yard, to live in your own space or to be protected from possible eviction. However, a calculation of all the related expenses should guide your decision on whether you should buy or rent.
A Desjardins financial advisor can evaluate your savings options as a landlord, define long-term financial objectives and calculate the type of property you could acquire.
It is also recommended that you consider the real estate market. If buyers are tending to overbid for properties, it may be a good idea to remain a tenant until the market becomes more favourable.
In short, it's important to weigh all the pros and cons of buying versus renting based on the market and on your personal situation:
Did you know? On the DuProprio website, you can search for properties to rent as well as to buy! If you need to sell before buying or renting, our professional team can give you the visibility and support you need for a successful real estate transaction. To discover all of our services, watch our webinar or schedule a call with one of our advisors.