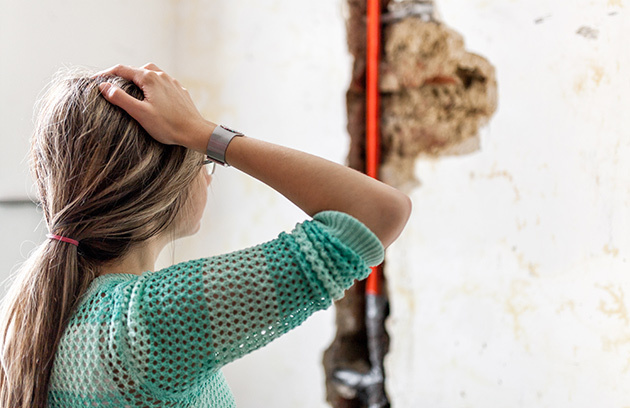 What you need to know about hidden defects
A hidden (or latent) defect is something that is not easily detectable when you purchase a property, but that will hinder the normal use of a home and will generally decrease its value. Buyers and sellers equally fear the discovery of a hidden defect. But these nasty surprises are hard to predict.
In real terms, for a defect to be considered hidden, it must have been there before the sale and it must not have been apparent during a thorough visit of the property by a prudent and diligent buyer, without having to use the services of an expert. The problem must also not have been caused by normal wear.
And finally, the defect must be significant enough to diminish the use of the building to such an extent that the buyers, had they been aware of the problem, would not have bought it, or would have paid less money for it.
The legal warranty
You should know that a legal warranty offers the buyer some protection against hidden defects. Also, even in the case of homes put up for sale without a legal warranty, the owner is not exempt from having to declare the property's known defects.
A property inspection, though not required, helps buyers demonstrate that they acted with prudence and diligence. Therefore, if a hidden defect is revealed, buyers who had an inspection done before buying will find it easier to prove that they acted prudently.
Possible recourse
If the buyers win their case, the legal warranty could allow them to get a lower purchase price, a reimbursement for the renovations needed to repair the defect or even a cancellation of the sale.
But the process is not cheap. So, it's possible to get legal access insurance, which can be added to your home or auto insurance. "This is an inexpensive protection that allows buyers to get help to protect and defend their rights in a whole range of situations, including the discovery of hidden defects," explains our partner, La Capitale Insurance.
Obviously, it's important to weigh your options before starting a lawsuit. The best professional to help answer your questions is a private practice lawyer. In fact, only they are empowered to represent an individual in such a process.