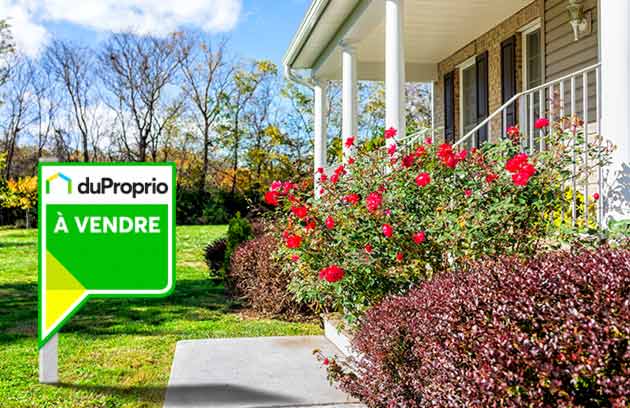 Selling your home in spring: Pros and cons
Last updated on March 8, 2023
When spring comes to Quebec, the snow melts, multicoloured tulips bloom and the terrasses reopen. There's nothing quite like the joy in the air on those first warm days! So it's not surprising that plans to buy a property, which had stayed on ice all winter, also reappear in the spring.
Contents:
Pros
Every season has its specific features, but there are definitely several advantages to putting a property up for sale between late March and early June.
Rediscovering the outdoors
Goodbye, snowbanks, gravel and ice; hello, flower gardens! As spring arrives, your sad and drab yard is transformed into a selling point. Buyers can now imagine themselves enjoying the landscaping and evaluate the potential of the lot to suit their dreams. Bonus: they probably won't have to move in cold weather!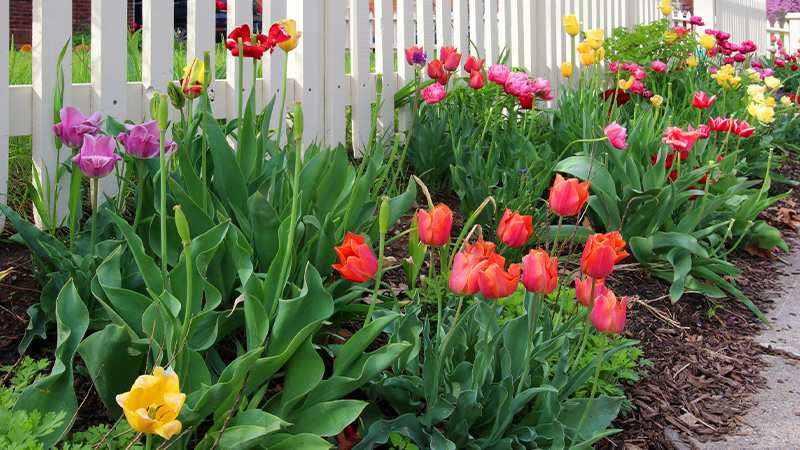 Daylight is your friend
Selling your property in spring means you can take advantage of longer days. As we head toward the summer solstice, there are longer hours to receive visitors and take advantage of natural light to showcase your real estate. That's a definite benefit.
The longer days allow buyers to visit homes after dinner, outside work hours, point out the real estate coaches at DuProprio.
An active market and motivated buyers
The spring season shows an increase in the volume of real estate transactions, for a variety of reasons aside from the weather. First, rental leases historically are signed on July 1st in Quebec, so many people are constrained to move on or before that date. And parents of school-age children often prefer to move in summer so the kids don't have to change schools during the academic year. These buyers are highly motivated to have their offers to purchase accepted well before September.
Cons
But selling in spring also comes with some inconveniences that might even lead you to choose another season.
More competition
Since there are many, motivated buyers looking for a property in spring, there are also many sellers putting their properties up for sale. As a result, competition is more intense. The quality of your product and the price you set are all the more important in this context, so you stand out from the crowd.
Unpredictable weather
While spring is marked by flowers starting to bloom, there are also muddy brown lawns, rising water and floods and the emergence of trash from under melting snow. Depending on the month you choose to show your property and on the weather in your area that year, your landscaping could be even less appealing than a 10-foot snowbank in front of your house.
Is spring the best season to sell your home?
While spring is definitely a good season for the real estate market, the answer to that age-old question, 'When is the best time to sell according to the experts?' is this: all year long.
What's more important than the month or the weather when you are selling is the inventory of properties, supply and demand, interest rates, type of property, asking price and the area in which the property is located. These are what really impact the value of your home and the time it will take to sell it.
Putting your property up for sale is first and foremost a personal decision that depends on many factors. The best option is always to embark on that adventure when you're truly ready.
Preparing your home for a spring sale
To stack the odds of a successful spring sale in your favour, here are a few small preparations that can make a big difference with buyers and that may mean the difference between them falling in love or moving on to the next property.
Focus on the exterior
A carefully maintained exterior will not only make your home more welcoming, but it also sends a reassuring message to buyers that you have taken good care of the property over the years. Here are a few tips to up your yard game in the spring:
The yard: Plant grass seeds, rake the lawn to help it spring up, plant flowers and embellish the landscape, take out patio furniture, prepare the pool, etc.
The house: Clean the gutters, wash the windows, etc.
Entrance: Clean the parking area and pathway, the entrance stairs, the patio or balcony, the doors, etc.
These small improvements to your home will show, even from the street!
Don't forget the interior!
Spring cleaning time!
Focusing on the exterior will earn you bonus points, but your property's interior is compulsory. It's where you will win over potential buyers—both with photos and in person. To maximize your chances of selling, clean every room and window and adopt a home staging approach.
What if the outdoor light isn't the best on the day your photos are taken?

No problem! Thanks to high dynamic range (HDR) technology, the photography equipment used by DuProprio representatives is able to capture a maximum amount of outdoor and indoor light. That's one of the reasons our photos are considered the best in Quebec's real estate industry!1
During home visits, make sure the indoor temperature is pleasant and draw the curtains to let in natural light. To create a perfect ambiance, why not put a bouquet of flowers from your gardens on display? It will add beauty and a fresh scent to your house!
Do those little jobs
Don't hesitate to take on small projects to embellish your home rather than costly renos. It's not always useful to spend thousands, for the benefit of new owners who might not even have the same tastes as you.
However, it's always a good idea to spruce things up with a coat a paint, by changing a faucet or replacing worn weatherstripping. Focus your efforts in the kitchen and bathrooms. These are the rooms in which buyers notice improvements the most. The cleaner and tidier these rooms are, the more appealing you home will be!
1. According to a web survey of 1,246 respondents conducted by Ad Hoc Research from February 12 to 25, 2019.