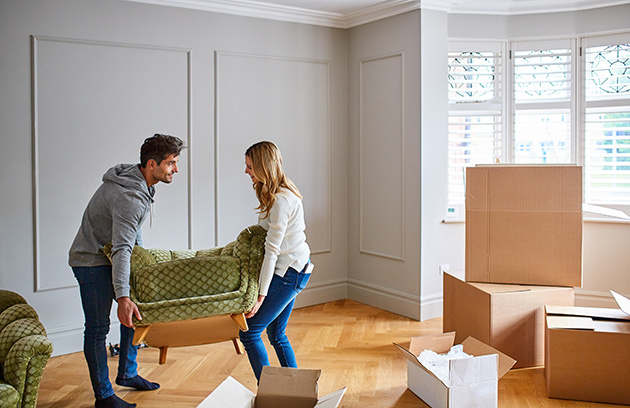 What you need to know about the First-Time Home Buyer Incentive
Published on March 25, 2020
Are you looking to buy your first home but can't find anything on the market that meets your needs and fits your budget? The First-Time Home Buyer Incentive, launched by the Canadian government on September 2, 2019, was created to help people like you achieve their dream.
This incentive, run by the Canada Mortgage and Housing Corporation (CMHC), consists of an interest-free loan that must only be paid back after 25 years or if the property is sold. The aim is to help new owners reduce their monthly mortgage payments.
An amount of $1.25 billion is available over 3 years for this project. Requests must be approved and are awarded on a first-come-first-served basis. The first transaction was conducted on November 1, 2019.
Who is this program for?
This initiative is to help young people buy their first property. A cautionary note, however: the buyer must plan on living in the home. The buyer must also provide the minimum required down payment and the amount borrowed is limited to four times their qualifying income, which must be no more than $120,000.
How much would I get?
The incentive is calculated based on a percentage of the property's purchase price. It applies to new or existing homes, including mobile and prefabricated homes, and includes properties with 1 to 4 units. The amount offered may be up to 5% of the property value for pre-existing homes or up to 10% for newly-built homes.
For example, the loan for a home valued at $400,000 would be $20,000 if it is a pre-existing property or $40,000 for a new build.
What kind of loan is it?
This is a loan with government participation. That means the government has a stake in the appreciation or depreciation of your future home's value. For instance, if the property purchased for $400,000 today is sold for $425,000 in 10 years, then the amount to pay back will no longer be $17,500 but $21,250.
When do I pay it back?
The loan must be paid back when you sell the property or after 25 years, whichever comes first. If you come into some money during that period, you can also pay the loan back at any time, penalty-free.
You should know that if you pay back early or if you still live in your home when it's time to pay the loan back, then you must get a real estate appraiser's report to determine the property's value. If you sell before the 25-year limit, the most recent selling price will generally be used to calculate the amount you must pay back to the government.
Get all the details about the incentive on the First-Time Home Buyer Incentive website. You'll also find tools to help you determine whether you qualify for the program and to calculate your maximum purchase price.